Cheap car rental in Heathrow
If you plan to arrive in Heathrow LHR Airport, consider renting an auto as the perfect transport solution for your trip. As soon as you get behind the wheel, you'll start to see how a rental benefits your travels.
Indeed, it's a great idea to find the best car rental in LHR Airport, UK and hit the road after landing. Multiple companies provide service right in the terminal. Thus, you save time and avoid a long trip to a nearby downtown office.
Having a set of wheels on hand has a positive effect on your overall travel experience. You can choose places to visit on your own and not be tied to public transport routes and schedules. Plus, it's just more convenient to move around in the comfort of your own car.
The cheapest car rental in Heathrow Airport is available from $11 per day or $60 per week. When collecting for a weekend, you will pay around $22. Fill out the search form for the desired period to check the exact total price for the vehicle you want.
Would you like to make a booking now? We offer cheap car rentals in Heathrow air hub to suit your specific needs. From small and compact autos to SUVs, people carriers, and luxury models, you are sure to find the perfect vehicle for you. Unlimited miles, insurance, and a wide range of optional extras are at your disposal. You can browse the low-cost options below and click on the desired item to proceed with booking.
Unlimited mileage
Free additional driver
Airport fee
Unlimited mileage
Airport fee
Unlimited mileage
Airport fee
Unlimited mileage
Free additional driver
Airport fee
Unlimited mileage
Airport fee
Unlimited mileage
Free additional driver
Airport fee
Unlimited mileage
Free additional driver
Airport fee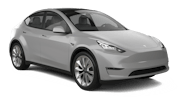 Unlimited mileage
Airport fee
Unlimited mileage
Airport fee
Car rental locations near LHR Airport, UK
If you didn't manage to find a cheap rental deal in Heathrow Airport, you can take advantage of pick-up locations near it. There are also many rental car rental spots in other airports not far from Heathrow. Overall, Heathrow LHR Airport car rentals are presented in 8 more local offices in the city. Sometimes, car rental rates in LHR Airport, UK may be higher than in the less popular car rental locations.
Nearby car rental locations at airports
Nearby rental locations on railway stations
Nearby downtown car rental locations
London Hampton


10.82 km / 6.72 mi

London Richmond


11.55 km / 7.18 mi

Brentford City


12.41 km / 7.71 mi
Ealing
13.53 km / 8.4 mi

London Ealing


13.66 km / 8.49 mi

Weybridge


14.12 km / 8.77 mi
Park Royal
15.35 km / 9.54 mi

London Acton


15.71 km / 9.76 mi
London Wembley
16.87 km / 10.48 mi

Harrow Downtown


17.08 km / 10.61 mi

Maidenhead Area Delivery


17.13 km / 10.64 mi
Map of rental car offices in and near Heathrow Airport
When you are already in Heathrow, you can easily find "car rental near me" on our website. You can find the closest pick-up rental spot in and near Heathrow LHR Airport with a distance to the rental office. Some offices are located in downtown LHR Airport, UK, so consider the time you need to get there.
Because of airport fees and taxes, car rental prices in Heathrow Airport may be higher than off-site. Use our map to figure out where you can look for off-airport locations. However, bear in mind that the greatest variety of rental car deals is in Heathrow.
Car rental conditions in Heathrow Airport
FAQ about car rental deals in Heathrow Airport
What is the best car rental company in Heathrow?
Getting the best car rental in Heathrow LHR Airport often comes down to finding a company with a convenient and reliable service. This will allow you to pick up a car shortly after landing, from an agency sitting right in the terminal, and within just a short walk from the gate. But how do you choose between the multiple providers located on-site?
How do I pick up from LHR Airport, UK?
The procedure for collecting your vehicle depends on where the Heathrow Airport car pickup station is. SIXT, FLIZZR sit in the terminal, within walking distance of the baggage claim area. Thus, after landing, you need to sign an agreement at the counter, and then the manager will direct you to your car. The time you spend in line at the desk depends on whether it's high or low season, and the time of day.
Also, some companies (including GREEN MOTION, EASIRENT, EUROPCAR, ALAMO, BUDGET, ENTERPRISE, AVIS, NATIONAL, HERTZ, DOLLAR, KEDDY BY EUROPCAR, DRIVALIA ) are available outside the terminal. These companies provide a free shuttle to and from Heathrow. The bus leaves every 7-10 minutes outside the terminal, while the one-way trip takes no more than 15 minutes. For the exact location of the pick-up point, check your voucher, which explains where to go.
Keep in mind that it's better to make a reservation in advance, in order to speed up the rental process and get a cheaper price. Otherwise, you can collect a car and add the necessary additional options and equipment to it on the spot.
Is it cheaper to rent a car in advance or at the airport?
Yes. The perfect time to book a cheap car is three to six months before the start of your trip. This is because you get a wider selection of deals when you book early. Also, comparing prices in nearby airports and downtown locations makes it possible to find a cheaper offer.
How to rent a car in Heathrow LHR Airport?
Rental24h.com provides a powerful search engine and a simple car rental comparison and booking process. To get the best car rental in LHR Airport, UK, you should follow these steps:
Make sure that Heathrow Airport is selected as your pick-up and drop-off location;
Choose the start and end of the trip applying the dates;
Press the Search button;
Compare the results, apply filters if you need a more specific offers;
Choose what suits you the best;
Provide main drivers information and payment details;
Carefully read and agree to the Car Rental Terms & Conditions and Booking Terms;
Click the "Confirm booking" button;
Prepare all necessary documents and print out your booking confirmation voucher;
Arrive on time to sign the car rental contract. And, hit the road.
What documents do I need to rent a car from Heathrow?
Read attentively the car rental requirements of the car rental company you choose in Heathrow LHR Airport. The basic list of documents required at the LHR Airport, UKcar rental desk includes:
A valid full driver's licence in the name of the main driver held for a minimum of 1 year. If you are a foreigner, you should provide the International Driving Permit along with your domestic driver's license.
Additional document confirming your identity. It can be a valid ID with a photo (national or international passport).
A credit card with the first name and last name of the main driver with the required limit for paying a rental cost and a deposit.
A printed-out rental voucher that you will find in your confirmation email.
Any other document mentioned in the booking voucher.
What car rental places are located in Heathrow Airport?
Car rental companies that are located in the Heathrow terminal include SIXT, FLIZZR and others.
What rental car companies will provide a shuttle bus in Heathrow LHR Airport?
Some companies provide LHR Airport, UK rental car shuttle bus service from the terminal to their pick-up point or rental office: GREEN MOTION, EASIRENT, EUROPCAR, ALAMO, BUDGET, ENTERPRISE, AVIS, NATIONAL, HERTZ, DOLLAR, KEDDY BY EUROPCAR, DRIVALIA etc.
What types of rental vehicles are the most popular in Heathrow Airport?
One of the most popular car rental models in Heathrow is Peugeot 208 of Economy car class. The lowest rate for Peugeot 208 or similar is offered by GREEN MOTION and starts from $11 per day. Such cars are not only inexpensive to rent, but also they are very fuel-efficient.
Check out other frequently booked car rental classes and models in Heathrow LHR Airport in the following table.
Citroen C4 Grand Picasso (5+2)

7 seats
5 doors
2 suitcases
27.6 mpg

Ford Galaxy

7 seats
5 doors
2 suitcases
25.7 mpg

Ford S-Max (5+2)

7 seats
5 doors
3 suitcases
26.3 mpg
Which car rental accepts debit cards in LHR Airport, UK?
When you collect your rental car in Heathrow Airport, you should present a credit or debit card in the name of the main driver. If you decide to use a debit card to charge a deposit, you should be ready to the following conditions:
Only MasterCard or VISA debit cards are accepted.
You should know the PIN number of the card presented.
The longest car rental duration is 28 days if you want to use a debit card.
While making a booking at Rental24h.com, you can pay for your reservation using all types of bank cards, including American Express, MasterCard, Visa, Diners Club, Discover Card, Japanese Credit Bureau Card, etc. We compare rental car Heathrow deals and 50,000+ other locations that allow debit and credit cards. Apply our "Cards Accepted At Pick-Up" filter to find car rental companies with desirable payment options.
How to return a rental car in Heathrow LHR Airport?
LHR Airport, UK car rental returns should go under the following order:
Check the fuel level of your rental car. You should return a car with the same amount of gas as you picked it up.
If you need to refuel your vehicle, find the closest gas station to Heathrow Airport.
Arrive before the time of drop-off not to get the late return fee.
Be sure that you have all the required documents with you.
Do not leave any personal belongings inside the car.
Wait until your security deposit is refunded or unblocked. It may take up to 14 business days.
What are you supposed to do before you return a rental car to Heathrow?
At the end of the trip, you need to drop off your vehicle at the original location. Although the Heathrow LHR Airport rental car return procedure is quite simple, you must follow the steps below:
Fill up the vehicle

Usually, your fuel policy obliges you to return the auto with the same level of gas in the tank as when you left the parking lot. So, on the way back, visit the gas station to refuel. If possible, choose the station closest to the drop-off location so as not to use up too much fuel.

Also, please keep your receipt for proof if required. While your car is refueling, clean out any trash or debris that may be left inside the cabin.

Put away your belongings

Upon arrival at the drop-off point, pick up your suitcases from the cabin and trunk. Also, check the glove box and other hiding places for any personal items you may have left behind.

Check the bodywork for damage

Upon car return in LHR Airport, UK, walk around the car with the company's employee and inspect it for possible damage to the bodywork and paintwork. If any signs of damage are found, compare them with the marks that were already reported on your car upon pickup. Finally, ask for a report and receipt, to ensure you don't run into any unexpected damage-related charges.