Why rent a car from Europcar in Fujairah, UAE with Rental24H.com?
On Rental24H.com, you can compare all available offers and find the best Europcar car rental Fujairah, UAE and in other locataions. Our long-term agreements with Europcar allow you, as our customer, to enjoy cheap prices, which will be a great start for a budget road trip.
Finding the right Europcar rental car Fujairah, UAE will be easy. Our search engine with smart filters allows you to take into account all your requirements, thus getting the desired result much faster. Plus, you can expand your booking opportunities, and get extra benefits.
One of them is buying excess insurance for your car rental Europcar Fujairah, UAE. It costs 30-60% less, but will be a great alternative to the standard coverage. Reliable support is another reason to rent a car Fujairah, UAE on our website. You can always count on highly qualified assistance if something suddenly goes wrong. All this makes Rental24H.com the best way to enjoy all the benefits of Europcar car rental Fujairah, UAE.
7.1 / 10
Overall value for money
---
7.9 / 10
Cleanliness of the car
---
7.0 / 10
Service at the rental desk
---
6.5 / 10
Car hire pick-up process
---
7.2 / 10
Car hire drop-off process
Average waiting time is 18 min
Europcar car rentals in Fujairah, UAE
On our website, you get access to the best Europcar car rental deals Fujairah, UAE, divided into different classes and categories. Whether it's a big family journey, a romantic getaway, or a business trip, be sure that you will find a car that suits your needs and budget.
We have a wide range of options for car rental Europcar Fujairah, UAE, including economy, compact, mid-size, SUV, full-size, luxury, premium, exotic vehicles, as well as passenger vans and minivans. By using filters, you can sort the cars of a specific group, which will allow you to quickly select exactly what you need.
If you haven't found the desired Europcar rental car Fujairah, UAE, look in nearby downtown city d locations or airports. This will give you even more flexibility when choosing a vehicle for your trip.
Europcar rental cars in Fujairah and other relevant cars

Nissan Sentra
Intermediate
Toyota Corolla
Intermediate
Kia Carnival
7 seat carrier
Hyundai Elantra
Intermediate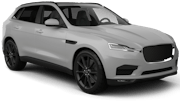 Jeep Wrangler Sport
Exotic
Kia Carnival
7 seat carrier
Dodge Ram
Small/medium truck
What do you need to know about Europcar car rental in Fujairah, UAE?
Europcar Car Rental is a frequent choice among travelers who are used to planning their budget. If you want to get a rental from Europcar Fujairah, UAE, you may need company contact details. Below, you will find the telephone number and address of the company office, as well as other information that will allow you to properly prepare for your trip:
Company name:
Europcar
Address:
AL JASSIM BUILDING, FUJAIRAH
Fuel policy
Pick up and return full
Pickup type
Address: View address
Bonuses
- Young driver
- Breakdown assistance
- Road tax
- Meet late fee
- Unlimited mileage
Why rent a car from Europcar?
Europcar adheres to certain principles that make car rental better. These include the quality of the vehicles, the flexibility of the conditions, and impeccable customer support. Europcar car rental Fujairah, UAE puts safety first and strives to make the service affordable, simple, and convenient.
Europcar Fujairah, UAE offers one of the most extensive model ranges, making it easy and fast for you to find the car you want. If you are traveling on business, Europcar also has a lot to offer. Corporate deals and special long-term solutions ensure you have a successful experience.
How much is a rental car from Europcar in Fujairah, UAE
Among the most popular car rental types in Fujairah, UAE are SUV, Standard and Mini. To make a more well-informed decision, review the graph of average daily car rental prices of the most popular car types from Europcar in Fujairah, UAE during the last year.
The price of car rental highly depends on the car category. However, seasonal price changes also matter.
SUV, Standard and Mini are the most popular Europcar car rental deals Fujairah, UAE. The graph below shows the price fluctuations for these cars over the past year, allowing you to choose the best deal at the right time:
You can see that the cheapest compact car rental Europcar Fujairah, UAE is available for $36 per day in December, and the most affordable van costs $69 per day in September. At the same time, April is the best time to find an SUV at a nice price of $54 per day.
Map of Europcar car rental locations near Fujairah, UAE
To access the widest rental options in USA, select airport locations. If you are looking for a specific car, you can probably find it in Fujairah, UAE. At rental points in the city center and in other locations, the car park is slightly smaller, but the prices are usually lower than at the airport.
What type of cars does Europcar car rental have in Fujairah, UAE?
If you are looking for a car of a certain class, go to the corresponding page from the list below. There you can see the prices and options of the offers in Fujairah, UAE and neighboring locations. You can also choose a car with an automatic or manual transmission.
FAQ - EUROPCAR car rental in Fujairah, UAE
How to find a cheap car rental from Europcar at Fujairah, UAE?
You know that the combination of affordable prices and high-quality service is the key to an excellent car rental. With Europcar at Fujairah, UAE, you can expect an affordable price that will be accompanied by many positive points. A large selection of discount cars, a friendly atmosphere, fast work, and outstanding customer support are iconic features of Europcar.
The company strives to make the car rental process easy and understandable for each customer, while constantly pays attention to the maintenance of a high level in everything. As a result, you will enjoy these benefits each time you pick up a car at Fujairah, UAE.
Europcar car prices are among the most competitive in the vehicle rental market and will satisfy even the most budget renters. Subsequently, at Fujairah, UAE you always receive a 100% ideal car at an affordable rate.
Of course, there are always additional ways to rent a car, saving extra money. The following essential tips are the step towards the best-priced vehicle:
book a car as early as possible - the optimal time is not less than 1-2 weeks before the pickup;
take advantage of long-term deals - each day will cost cheaper;
check prices on rental cars in surrounding locations;
select a vehicle according to your desires, but keep in mind that compact and economy vehicles are the cheapest cars;
use full-to-full option for fuel usage;
select the most cost-effective insurance protection package;
avoid one-way journeys;
try to find discounts and promotions;
How to get to Europcar car rental in Fujairah, UAE?
After arriving at Fujairah, UAE, the process of finding a Europcar location won't be very tiring. It's situated at the airport terminal. Its exact address is AL JASSIM BUILDING , OFFICE No.2 , FUJAIRAH. You will easily find the Europcar rental desk by following the directions in the Fujairah, UAE.
If you have any questions, then you always have the opportunity to contact the local office via Europcar phone number: +971 9 2221318.
Those travelers who arrive at Fujairah, UAE during the night hours shouldn't worry, as the agency's airport point is usually open 24 hours per day.
What documents do I need for Europcar car rental in Fujairah, UAE?
The list of documents you must provide at the Europcar car rental desk includes:
valid driver's license with at least 1 year of experience with no major endorsements;
credit card issued in the name of the main renter with the required limit for paying rental and deposit;
printed booking confirmation voucher that you received in your email;
additional document confirming your identity;
any other document required by Europcar Fujairah, UAE and specified in your booking confirmation voucher.
What rental car models Europcar provide in Fujairah, UAE?
Europcar car rental Fujairah, UAE provides a wide range of economy and compact models such as Chevrolet Spark, Ford Focus, Nissan Versa, or similar. Standard and mid-size models include the Nissan Sentra and Volkswagen Jetta.
If you are looking for a full-size car, Chevrolet Malibu will be one of the greatest options. On the other hand, Chevrolet Impala, Chrysler 300, and Buick Lacrosse are the most popular luxury/premium models. Jeep Compass, Kia Sorento, Nissan Pathfinder, and BMW X3 are available as SUV car rental Europcar Fujairah, UAE.
What is the cheapest rental car from Europcar in Fujairah, UAE?
Whether your aim is a budget-friendly rental car, with Europcar you are guaranteed to receive the cheapest deals. The supplier is ready to meet the consumer by offering quality cars at the lowest price.
Remember that the total price for Europcar vehicles can be further reduced in the case of long-term rental.
What is the most popular car class from Europcar in Fujairah, UAE?
A wide Europcar vehicle fleet means you'll definitely reserve a car rental class you like the most.
Car type is considered to be a dominant criterion when choosing a vehicle for travel. That's why the suppliers have a huge range of offers to suit any purposes. Europcar at Fujairah, UAE is ready to provide a SUV, Standard, Mini, Compact, Luxury, Intermediate, Economy, Full Size, Premium and 7seatcarrier car. The most popular vehicle classes are:
Compact - Chevrolet Cruze or similar from $27 per day
Suv - Chevrolet Tahoe or similar from $69 per day
What credit cards does Europcar car rental accept in Fujairah, UAE?
When you rent a car from Europcar Fujairah, UAE, make sure you have a MasterCard, Visa, or American Express credit card. Please note that prepaid cards are not accepted in any way, as well as cash and gift cards.
If you have any doubts about your credit card, check it with your bank. In order to pick up Europcar car rental Fujairah, UAE, you must have an amount on your credit card to hold the deposit (about $200) and pay the full cost of the rental.
How old do I have to be to pick up Europcar rental car in Fujairah, UAE?
As stated by Europcar policy, the lowest age limit for car hire services in the USA and Canada is 20 years old. However, this doesn't apply to all locations within the states of Michigan and New York, where 18- and 19-year-old renters can also enjoy the service.
Each young driver who is under 25 years old is subject to an underage fee. This payment should be made in the company's office. If traveling on military or government orders, then you are authorized to rent a car starting from the age of 18 and avoid additional age surcharges at the same time.
Can I pay for Europcar rental car with a debit card at Fujairah, UAE?
In general, a debit card can only be used as a source of payment for a car rental at Fujairah, UAE. The fact is that when arriving at the counter, Europcar requires a security deposit, which is available only on the customer's credit card.
Moreover, the name on the credit card must be the same as the name of the renter. A deposit is required by the company to recover possible expenses related to damage, fines or other charges caused by the fault of the driver.
Can someone else drive my rental car at Fujairah, UAE?
You will be happy to discover that an additional driver option is a way to let another person getting behind the steering wheel of your rental vehicle. Although sometimes companies offer a free additional driver, most often it costs money – the option is paid directly at the counter.
It's possible to get several free extra drivers at once when making a reservation.
Should I buy extra insurance along with Europcar car rental in Fujairah, UAE?
Each supplier wants to be financially secure. Therefore, car hire is available only with valid insurance. If you don't have it, then Europcar has a reason to refuse you.
There are several cases when you don't need an insurance protection plan:
you already have the initial coverage that applies to international pickups, and the type/class of car you select;
your credit card manufacturer has an extra insurance option, which covers you and rental cars abroad.
If you don't fall under any of the items, then obtaining any type of protection is the only solution. You can buy Excess fee insurance at the stage of reservation on our website and secure your deposit. Or, you can buy Full coverage insurance or Excess reduction at the Europcar rental counter.
Who can drive a rental car from Europcar in Fujairah, UAE?
Everyone who has reached the age of 25 and meets the driver's license requirements has the opportunity to drive Europcar car rental Fujairah, UAE.
Drivers aged 21-24 are also allowed, but are subject to the young driver's fee. This fee is usually included in the rental and you will have to pay it at the Europcar Fujairah, UAE counter. The same policy applies to additional drivers who have similar age restrictions.
What happens if you damage a rental car from Europcar in Fujairah, UAE?
In the event of damage to Europcar rental car Fujairah, UAE, your Collision Damage Waiver (CDW) will cover it. However, make sure your insurance comes with zero excess. If your CDW insurance has some excess limit, then you will have to pay a portion of the vehicle repair cost. Most often, you don't need to pay this amount separately. The company will simply write it off from the deposit you left when picking up a car rental Europcar Fujairah, UAE.
What happens if you return a rental car late Europcar in Fujairah, UAE?
Late return of your Europcar car rental Fujairah, UAE may incur an additional charge, i.e. late return fee, ranging from a few dollars to the cost of an extra rental day. The longer you are late, the larger the charges you can expect.
If your travel plans have changed dramatically or you have another reason why you may be late, then notify the company about this. This will allow you to count on a more loyal attitude and lower fees when returning Europcar rental car Fujairah, UAE late.
Best car rental companies at Fujairah
You can compare Europcar car rental offers with deals provided by other world-known and local car rental vendors in Fujairah, UAE without any effort. Doing so can help you select the best deal for your trip. You may find a full-size car from one agency at the price of a compact vehicle from a different one.