Cheap pickup truck rental in OPO Airport, Portugal
We offer a wide variety of pick up truck rental deals at Porto Airport from the world's leading companies. On our website, you can compare offers by multiple parameters. As a result, you are guaranteed to get the right truck rental for your special purposes.
If you want to rent a pickup truck right now, find the best truck rental deal at Porto OPO Airport from the list below. All available vehicles differ in their technical characteristics and prices. Decide what you really need and make your choice.
In case the model you want is not available at Porto, check it in nearby locations. For even a bigger choice of pickup rental deals, fill out the form at the top of the page, or just click on the yellow 'Rent a Car' button at the bottom of the car rental offer.
Rental Pickup Trucks in Porto Airport [OPO] and other relevant cars

Ford Ranger Double Cab
Small/medium truck
Unlimited mileage
Airport fee
Unlimited mileage
Airport fee
Unlimited mileage
Airport fee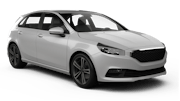 Unlimited mileage
Airport fee
Unlimited mileage
Airport fee
Unlimited mileage
Airport fee
Unlimited mileage
Airport fee
What is a pickup truck rental?
A rental pickup truck is the best solution for the transportation of goods, materials, and other purposes related to the movement of bulky items. Trucks come in a variety of sizes, configurations, and power, allowing you to choose a suitable vehicle.
Pickup truck rental for 2 passengers is the smallest car in this category. Large trucks are designed with a larger cargo compartment and cab with 2-4 seats. Therefore, they have a higher carrying capacity.
These vehicles are great for both commercial and personal use. Many business companies use them to deliver goods. At the same time, one way pickup truck rental is perfect for intercity or interstate moving.
You can rent a pickup truck every time you need to transport a lot of luggage. With a large cargo area, this vehicle will satisfy all your cargo needs both when traveling and for everyday needs.
What car rental companies rent pickup trucks at OPO Airport, Portugal
Finding the best pickup truck rental companies in Porto Airport on our website is quick and easy. Working with the world's leading brands and local rental companies, we guarantee you a high-quality service wherever you go.
For your convenience, below you can check all reliable and cheap pickup truck rental companies available at Porto OPO Airport. They are ranked by customer rating, which means the higher the company's rating, the better its value for money.
Don't miss to choose the best provider now and guarantee a successful experience in the future!
Map of Porto OPO Airport pickup truck rental locations
For a better overview, you will find all available pick up truck rental locations in Porto on the map below. Click on the desired location to see its exact address and distance from OPO Airport, Portugal.
You can also use satellite or street view to select the most convenient rental truck pickup point. This will allow you to plan your itinerary correctly, which is the first step to a successful trip.
One-way pickup truck rental from Porto Airport
Take advantage of a rental pickup truck one-way at Porto OPO Airport for your special purpose and you will get a car rental pickup and drop off at different locations. You can choose one of many one-way spots, and leave your car there at the end of the trip. This is very convenient because it saves you your valuable time.
Are you going to move to another city or state? Moving pickup truck rental will be an excellent solution to your transport problem. Pickup truck rental one-way in Porto will perfectly cope with all tasks related to the transportation of goods when you don't need to return the car to where you collected it.
FAQ about renting a pickup truck in OPO Airport, Portugal
How much to rent a pickup truck in Porto Airport?
The price of pickup rental starts from $51 per day in Porto OPO Airport, while pickup truck rental unlimited miles will cost you an average of $75 per day. However, the final price depends on many parameters. The first is the size of the pickup truck. For example, for a small pickup truck rental, you will pay less than for a similar medium-sized car.
Also, the price can be influenced by a specific pickup truck rental agency, rental period, location, and current demand. A small local firm often has more affordable prices than a large international provider. The more days you drive the car, the cheaper its price per day.
During periods of high demand, the price will be more expensive. The same applies to locations: in more popular pickup points, the price of a rental car will also be higher.
How to rent a pickup truck in Porto?
At Rental24H.com, you can easily find a suitable pickup truck rental while enjoying a smooth and fast process. Our search engine will do all the work for you, and smart filters will allow you to choose the best deal. Here's how to rent a pickup truck in OPO Airport, Portugal in just a few easy steps:
Fill out the search form

Go up the page to find our search form
Select the desired pick up and drop off dates/time and press the 'Search' button

Find the best budget pickup truck rental

Sort your search results. For this, scroll through the list of car rental categories to the right and click on the 'Truck' icon
Choose pickup truck for rent you like most

Complete your booking

Add the required extra options to the rental
Enter your personal information and payment details
Confirm booking and print the confirmation voucher

Collect your pickup truck rental at Porto Airport

Find the company's office
Provide all the necessary documents to the employee
Sign the contract and get the keys
Specify the car rental return details
Go to the parking lot to pick up your car

Start enjoying your trip!
How old do you have to be to rent a pickup truck?
According to the policy of most companies, you must be at least 25 years old to rent a pickup truck at Porto OPO Airport. However, under 25 car rentals are also possible. To avoid problems, always check the minimum age to pick up truck rental that you like. You will find it in the Rental Terms and Conditions of the agencies available at Porto.
Please note that all renters aged 21-24 are subject to a young driver's fee. Its cost ranges from $25 to $35 per day, and you should pay it directly at the counter in OPO Airport, Portugal.
What pickup trucks can I rent in Porto Airport?
With Rental24H.com, you get a complete list of models from all available pickup truck rental companies operating in Porto OPO Airport. The most popular of them are:
Nissan Frontier or similar
Ford F-150 or similar
Dodge Ram or similar
What does similar mean? This means that the company is not obliged to provide you with the pickup truck for rent you see on the booking page, but a similar rental car in terms of key characteristics.
Remember that you will always get a larger selection of budget pickup truck rental deals if you book in advance.
Can I rent a particular pickup model in Porto?
Yes, you can book a particular rental pickup model in OPO Airport, Portugal. When searching for a vehicle on our website, look for deals labeled 'Guaranteed Car Model' to rent the exact model. If this model is not available, the company will provide you with a similar car, or a car of a higher class.
What is the cheapest pickup truck rental in Porto Airport?
If price is the crucial factor for you when choosing a rental car, then you will be happy to enjoy the affordable deals at Rental24H.com. The cheapest pickup rental at Porto OPO Airport is the Ford Ranger Double Cab available at $51 per day.
Where is the cheapest place to rent a pickup truck in Porto?
Turisprime has the best OPO Airport, Portugal pickup truck rental price, providing a Ford Ranger Double Cab for just $51 per day. In addition to the low price, Turisprime is distinguished by outstanding service quality and reliable vehicles.
What is the most popular pickup truck rental model in Porto Airport?
Dodge Ram is the most popular pickup truck for rent at Porto OPO Airport. Renters choose it for its high reliability, stylish look, and a large cargo compartment.
What is the best car rental company that provides pickup trucks in Porto?
Along with AutoCunha 9.1/10, Cael Rent-a-car 8.9/10 pickup truck for rent is the best company to rent a pickup in OPO Airport, Portugal. They provide a wide range of models at a nice price.
How to rent a pickup truck without a credit card at Porto Airport?
The majority of companies require a credit card to rent a pickup truck at Porto OPO Airport. Unlike a debit card, a credit card has a limit that is blocked as a security deposit. That's why a credit card is needed in most cases to pick up a pickup rental.
On our website, you can pay for your booking with a debit card. What is more, you will also find a range of pickup truck rental companies that provide car rentals for debit car holders in Porto.
Can someone else drive my rental pickup truck in OPO Airport, Portugal?
You can let someone else drive your rental pickup in Porto Airport by adding an additional driver to your rental contract. The additional driver has the same age requirements as the primary driver.
Should I buy additional insurance for my pickup rental in Porto OPO Airport?
When you pick up truck rental in Porto, you have damage and liability insurance (CDW and SLI) as your base coverage by default. As a rule, it has an excess limit, which means the degree of your liability in the event of an insured event.
You can purchase full insurance with zero excess, which will allow you to avoid any material loss associated with damage to your rental vehicle.